Save The Date!
Do you want to clean out your home and help the environment? Sign up now to participate in the Fall Yard Sale on October 8th, 2022.
The map is ready! Whether you are selling or buying, October 8th in Moorestown is Yard Sale Day -rain or shine.- There is still time to sign up! We will be updating the map a couple of times before the day. Go to https://forms.gle/9FK8pS6gygGPvksJ8 to sign up.
The map of participating households is now live on this link: https://www.google.com/maps/d/edit..
---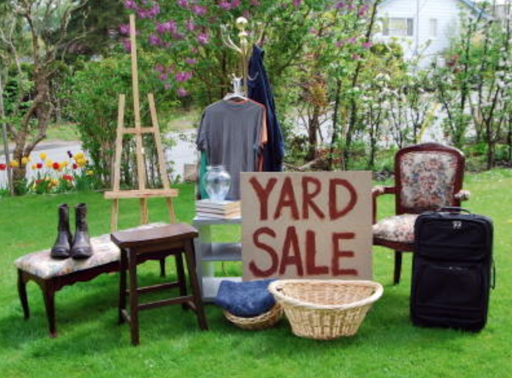 Want to get more involved with Sustainable Moorestown?
For the year of 2021, meetings are scheduled for the second Thursday of the month. Located virtually until further notice. All are welcome to attend. Please navigate to Moorestown Township for connection information, agendas and minutes from past meets.
---
2022 Meeting Dates
January 13
February 10
March 10
April 14
May 12
June 9
July 14
August 11
September 8
October 13
November 10
December 8th
January 12th, 2023