Save The Date!
Do you want to clean out your home and help the environment? Sign up now to participate in the Spring Yard Yard Sale on May 13th, 2023!
Keep an eye out for future announcements and news on the Yard Sale!
---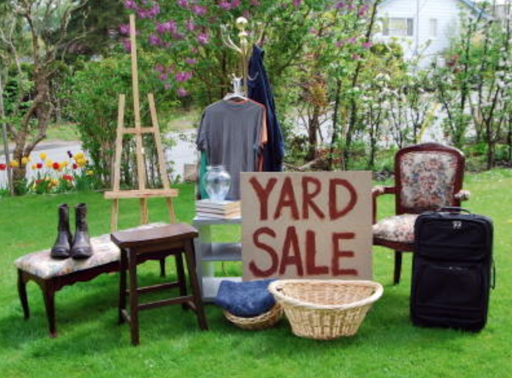 Want to get more involved with Sustainable Moorestown?
All meetings are scheduled for the second Thursday of the month. Located virtually until further notice. All are welcome to attend. Please navigate to Moorestown Township for connection information, agendas and minutes from past meets.
---
All meetings will be held on the SECOND THURSDAY of 2023 – if you'd like to attend, please reach out to wskacel@gmail.com
SPECIAL EVENTS:
Daffodil Day: Saturday, April 22nd, 2023
Community Wide Yard Sale – Saturday, May 13th, 2023
Moorestown Day – June 3rd, 2023
World Environment Day – June 5th, 2023
Fall Yard Sale Date – October 7th, 2023
Holiday Light Recycling Collection Start – November 1st, 2023