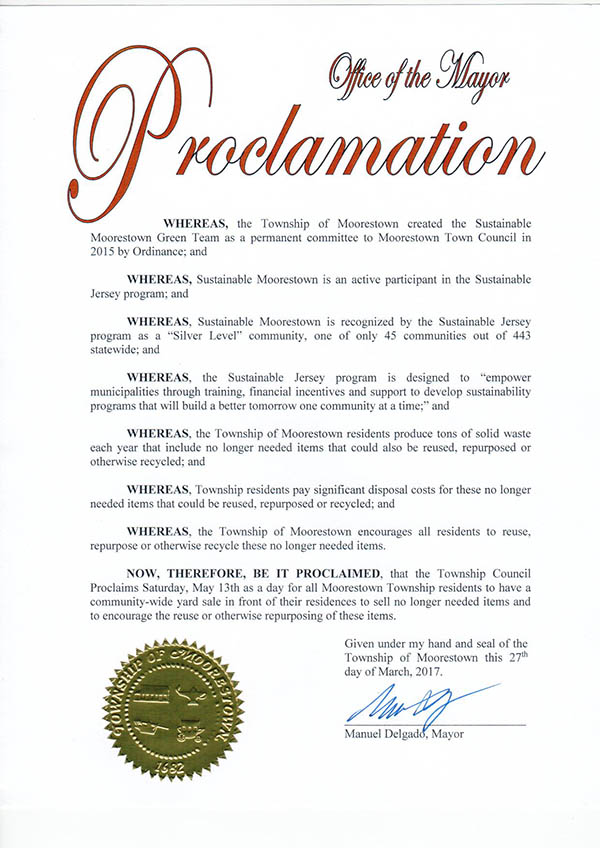 2017 Town-Wide Yard Sale Update:
The new map and list are now available for this Saturday's Yard Sale!
2017 Town-Wide Yard Sale Update 2:
It has come to our attention that there is/are person(s) going around to residents who have registered to "pre-purchase" items intending to be put on sale during the Yard Sale. Please be advised that Sustainable Moorestown and the Township have no affiliation with this/these person(s). They seem to be primarily interested in any jewelry that may be for sale. If you feel uncomfortable or threatened in any way please take note of what they look like and contact the police to file a complaint. Thank you.
2017 Town-Wide Yard Sale Update 3: After following up with the police department they suggested that if somebody comes to the door and it is suspicious to contact the PD 856-234-8300 promptly so that the Police may check them out. The Moorestown Police can determine at that time if a violation has occurred.
You can access the registration form here, the map here and the spreadsheet here.